Accessories (handles / wooden cases)
HANDLES: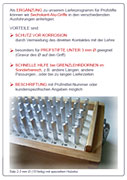 You are asking: "Why attaching handles?"

Convince yourself on the basis of our design of the appropriateness
and the multiple use of handles for different applications.
Aluminium handles



Delivery of complete sets is also possible - you will find examples in the category Custom-Made Cases
Examples for Standard Design: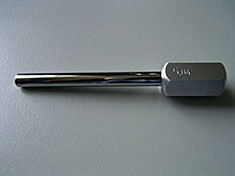 Aluminium handle in different widths across flats
Length 25 mm for
pin gauges 0,10-30 mm Ø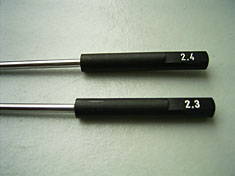 Plastic handle 5 mm Ø
Length 35 mm for
pin gauges 1-3 mm Ø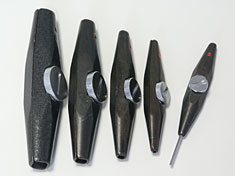 Pin gauge holder for
pin gauges 1-10 mm Ø
Examples for Custom-Made Design: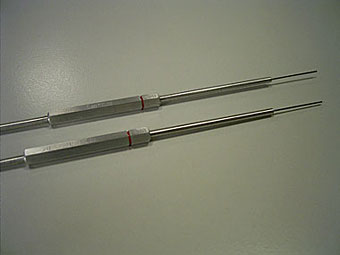 Elongation for bores situated deeply in the workpiece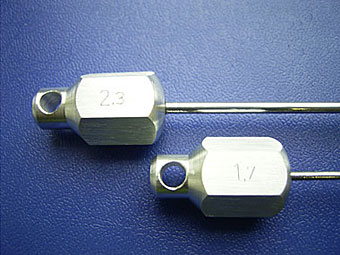 Handle with eye for attachment to keyring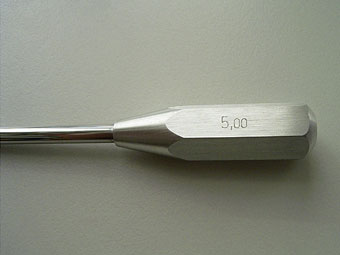 Particular long transition from pin to handle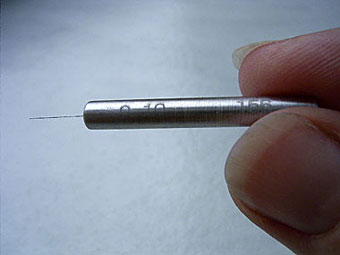 Aluminium handle 4 mm Ø - especially appropriate for small Ø 0,1-1 mm (selectable length)
Custom-Made Cases:
** What do you want to store? **
Tell us, and we will make a detailed offer: Special requirements need special solutions.
This is our philosophy, and for this reason we have created custom-made cases with most different designs. Convince yourself!
The following case sizes from the standard range are available.
If these sizes should not meet your requirements,
the production of new very small series is possible.

Please contact us.
Plugboards for storage in drawers
Your custom-made case could look, for example, as follows: